Welcome to
Dunes Waterfront Resort
We are Closed for the season.
Thank you for another great year! Have a wonderful winter and we look forward to seeing you in 2024!
We will open online reservations on March 12, 2024 @ 10am @duneswaterfrontresort.com
We will open for the season on April 26, 2024.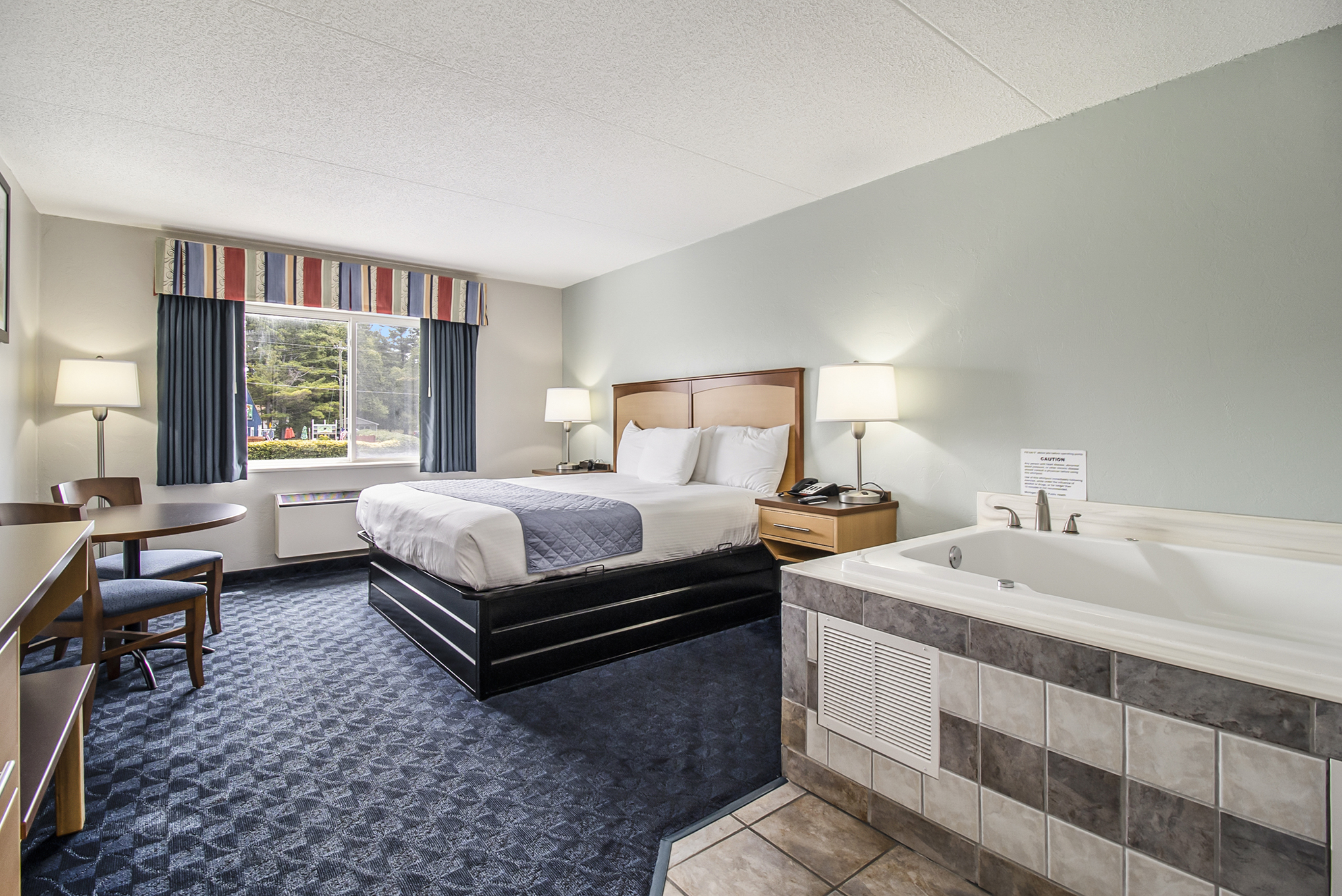 1 King Bed with Whirlpool – Sleeps 2; Rate based on 2 adults..
FEATURES:
Whirlpool
Small Refrigerator
Small Coffee Pot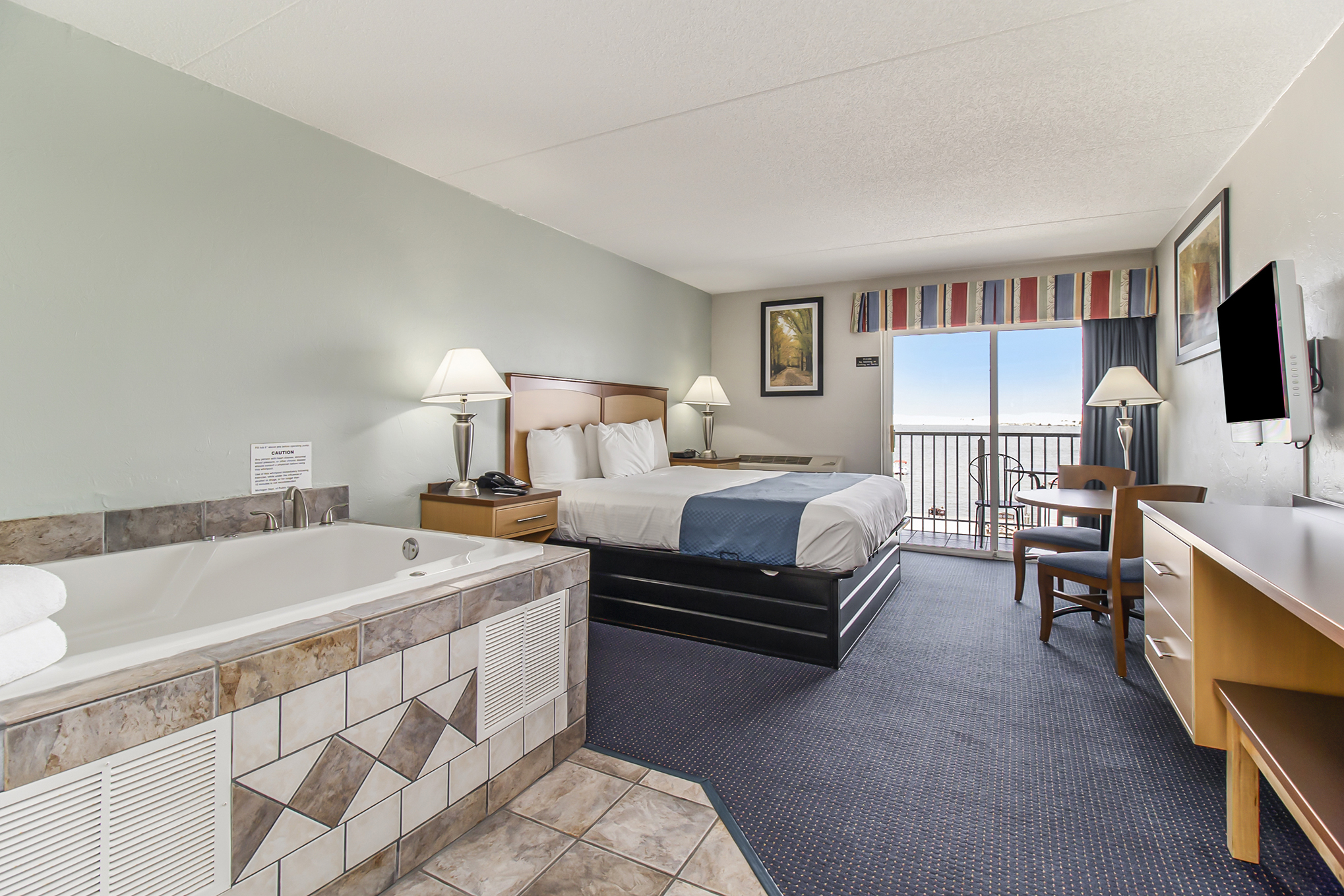 1 King Bed with Whirlpool and View – Sleeps 2; Rate based on 2 adults. 
FEATURES:
Lake and Dunes View
Balcony
Whirlpool
Small Refrigerator
Small Coffee Pot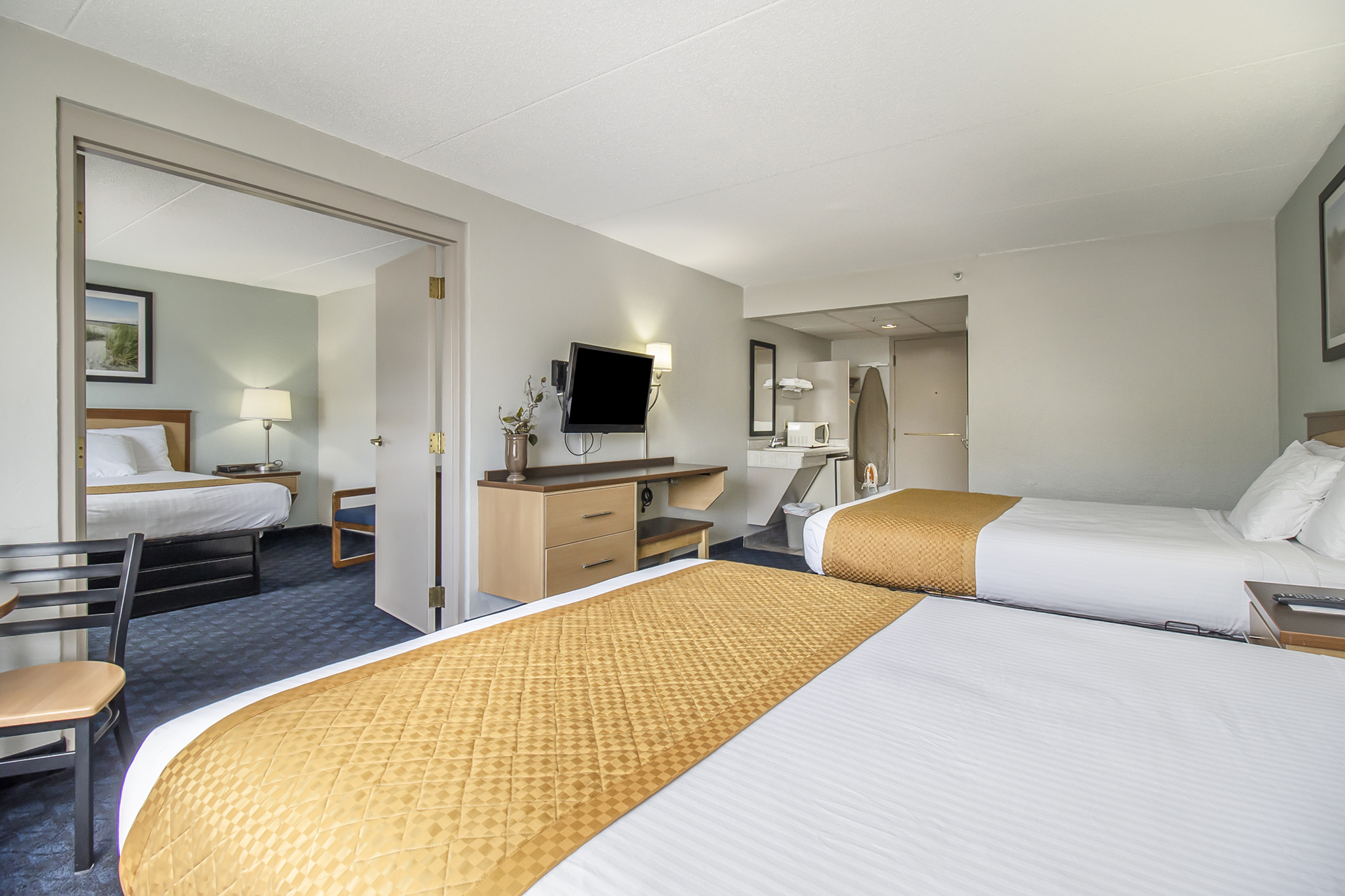 3 Queen Beds – Sleeps 6 Max; no roll-a-way available – Main area with 2 Queen Beds & 1 Queen Bed in Second Room, 1 Bathroom
FEATURES:
Small Refrigerator
Small Coffee Pot
Our Facilities / Amenities

Swimming Pool
Our 62-foot heated shallow-entry indoor pool is located on the 4th floor of the hotel with windows all around! The whole family can swim with a fantastic rooftop-like view of the whole Silver Lake surrounding area! Pool is only 3'10" deep.

Private Waterfront
Beautiful sandy area with a sea wall. It has picnic tables, lounge chairs and swings and an area for the family to play in the shallow sandy waters of Silver Lake! You can also walk to the end of our long private dock for swimming or fishing! Buoys also available for private watercraft parking for our guests!

Hot Tub
Our generous-sized, warm and relaxing hot tub is right next to the pool for parents or grandparents to take a break while still being able to keep an eye on the kids in the pool! The hot tub has the fantastic 4th floor rooftop-like view also.

24/7 Reception
Our front desk staff are the best at being helpful and knowledgeable about your stay with us and your time visiting the Silver Lake area. The desk staff are available anytime you need them and they provide a free coffee and tea station in the lobby!

Free Wi-Fi
Stay up to date on weather and news and share your awesome Silver Lake adventures with friends and family with our easily accessible Wi-Fi. Available both in-room and on grounds!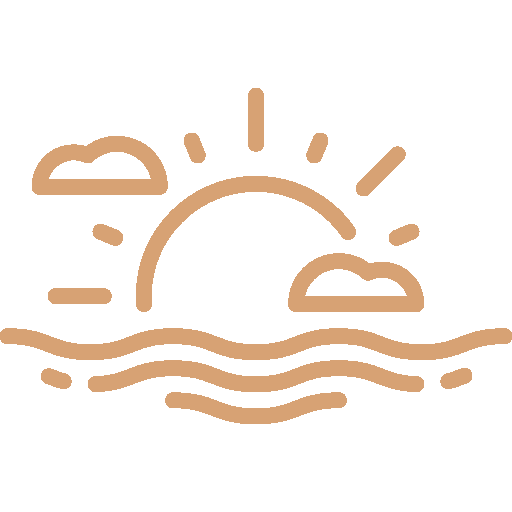 Sun Deck
Catch some rays while watching vehicles play on the dunes or watch the sun setting over the dunes from our private 4th floor sundeck with an incredible panoramic view! Sets of tables and chairs are there for sitting and picnicking.

Paid Guest Laundry
Wash the sand out before heading home with our private coin-operated wash machines and dryers conveniently located in the hotel at the end of the room hallways.

Arcade Room
If you or the kids need a break you'll love our indoor arcade with pinball and video games to keep one and all entertained! The game room is next to the pool and has tables and chairs for the non-gamers to relax too.

Conference Room
Meetings or family reunions have never been so scenic as in our spacious full-service conference room located on the 4th floor with an amazing view of the dunes and Silver Lake sunsets. Featuring in-room coffee maker and fridge.
Things to do around town!